People have been eating plant-based diets for a long time now and there are many benefits to doing so. A plant-based diet is typically made up of foods that come from plants, including fruits, vegetables, grains, and beans. While there are some benefits to eating a meat-based diet, plant-based diets are thought to be healthier overall.
But what does a plant-based diet do to your body? Plant-based diets have been shown to lower the risk of chronic illnesses such as high blood pressure, heart disease, type 2 diabetes, and several malignancies. This can also help maintain a healthy weight, reduce inflammation, and boost your overall health. This offers a terrific opportunity to experiment with different flavours, textures, and cooking methods.
From exploring all elements of plant-based diets, the basics of what to eat and what not to eat, to tasty recipes, to tips and tactics for dining out, learn more about plant-based diets and how to make them a part of your life.
Simple Tips for Starting a Plant-Based Diet
Start slowly: Starting a plant-based diet can be a big change, so it's important to start slowly. Read books, watch documentaries, and even follow plant-based bloggers to get a better understanding of how to make it work for you. Start by replacing some of your favourite animal products with plant-based alternatives. This can include swapping out dairy milk for almond or soy milk, using vegan cheese and yoghurt, and opting for plant-based proteins, such as beans, lentils, and tofu. If you are looking for some assistance to guide you through your nutritional journey, opt for Pinch's holistic meal plans to customise plant-based meals for your everyday life.
Research recipes : There are many variations of plant-based diets such as vegan, vegetarian, flexitarian, and whole-food plant-based diets. Each type of diet has its own set of guidelines, so it's important to research what's best for you. Once you have identified the type of diet that works for you, you can start to explore recipes. Try out some new recipes based on your type of diet and experiment with different ingredients. This will help you find meals that you enjoy and make it easier to stick to a plant-based diet.
Cook a vegetarian meal at least once: It may sound daunting, but cooking a vegetarian meal at least once is a great way to start a plant-based diet. Many people believe that a plant-based diet is restrictive and difficult to follow, but it doesn't have to be that way. With a little bit of knowledge and planning, you can create delicious and satisfying meals that are both nutritious and tasty. The first step in creating a delicious vegetarian meal is to choose the right ingredients.
Stock up on healthy plant-based foods: Eating a variety of plant-based foods can provide ample amounts of essential vitamins, minerals and other nutrients while keeping your calorie intake to a minimum. Stocking up on healthy plant-based foods is key to maintaining a successful plant-based diet. This includes:
A variety of whole foods including fresh fruits, leafy greens (spinach and kale), vegetables (squash and sweet potatoes), whole grains(quinoa, oats, and brown rice), legumes(lentils and beans), nuts, and seeds.
Plant-based proteins and plant-based milk. Plant-based proteins, such as tofu, tempeh, and seitan, are great sources of protein and can be used in a variety of recipes. Plant-based milk, such as soy, almond, and oat milk, are also a great source of calcium and other important vitamins and minerals.
Organic alternatives. Buying organic is a great way to ensure you are not consuming any pesticides or other potentially harmful chemicals. It is also important to buy in season whenever possible to get the freshest and most nutrient-dense foods.
Track your progress: Tracking progress helps you stay motivated, maintain consistency and make adjustments as needed to better meet your goals. Here are some ways to help you track your progress when following a plant-based diet:
Track your food intake. Keeping track of what you eat can help you ensure you're getting all the essential nutrients from plants, such as proteins, fats, and carbohydrates. Keeping a food journal can also help you identify any potential food intolerances or allergies and make necessary changes to your diet.
Track your weight. When following a plant-based diet, it is important to remember that weight loss should be gradual. If you are losing weight too quickly, it may be a sign that you are not getting enough calories from your diet.
Track your energy levels. If you're feeling tired or sluggish, it could be a sign that you're not consuming enough energy-rich plant-based foods. Keeping track of your energy levels can help you identify any nutritional deficiencies or make any necessary adjustments to your diet.
Track your mood. Plant-based diets are known to improve mental health, so tracking your mood can help you identify any potential issues and make any necessary changes.
Eat fruit for a dessert: Not only is it a nutritious and delicious way to end your meal, but it's also a great way to introduce more plant-based foods into your diet. Fruits are packed with vitamins and minerals that can help you stay healthy, and they're also naturally low in calories and fat, making them an ideal choice as a dessert option. Whether you're looking for a sweet treat after dinner or just a snack to satisfy your sweet tooth, there are plenty of fruit options to choose from.
Common Challenges Of Plant-Based Diets
Plant-based diets are becoming increasingly popular due to their various health benefits, but they can also pose unique challenges. The most prevalent issue is obtaining enough nutrients. Plant-based diets can lack essential nutrients such as iron, zinc, calcium, and vitamin B12. As a result, careful preparation is required to ensure that each nutrient is ingested in sufficient amounts. Furthermore, many plant-based meals are low in protein, so it's necessary to add high protein plant foods like legumes, nuts, and seeds to ensure a balanced diet.
Another typical issue is locating convenient eating alternatives. Many restaurants and food service organisations do not have vegan choices, making dining out challenging. Also, vegan convenience meals are more costly and difficult to locate than their animal-based equivalents. To solve this problem, it is critical to plan ahead of time and locate solutions that are simple to prepare and store.
Finally, social pressure can be a challenge for those on plant-based diets. As plant-based diets become more popular, people may pressure those on a plant-based diet to consume animal-based products. To combat this, it's important to stick to your dietary values and politely explain why you follow a plant-based diet. With careful planning and a strong commitment to your lifestyle, you can successfully overcome the common challenges of a plant-based diet.
Time For A Healthier Lifestyle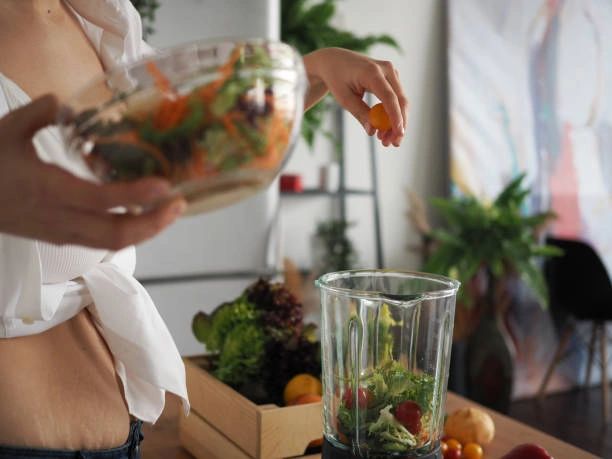 Trying a plant-based diet doesn't have to be an all-or-nothing proposition. You can start small by incorporating more plant-based meals into your diet and gradually transitioning away from animal products. There are plenty of delicious plant-based recipes to choose from, so you don't have to give up your favourite meals. With a little bit of research and some experimentation, you can find recipes that taste great and are good for you. Give plant-based diets a try and you may be surprised at how good you feel!
If you are suffering from the winter blues, head here to discover the mood-enhancing foods to uplift your mood naturally.
Written By Anika Saha
References
https://www.cuimc.columbia.edu/news/what-plant-based-diet-and-it-healthy
https://www.everydayhealth.com/diet-nutrition/plant-based-diet-food-list-meal-plan-benefits-more/
https://www.parkview.com/community/dashboard/transitioning-to-a-plant-based-diet-%E2%80%93-tips-and-tricks
https://www.mamasezz.com/blogs/news/how-to-start-a-plant-based-diet
https://www.everydayhealth.com/diet-nutrition/switching-to-a-more-plant-based-diet-tips-for-making-it-happen/